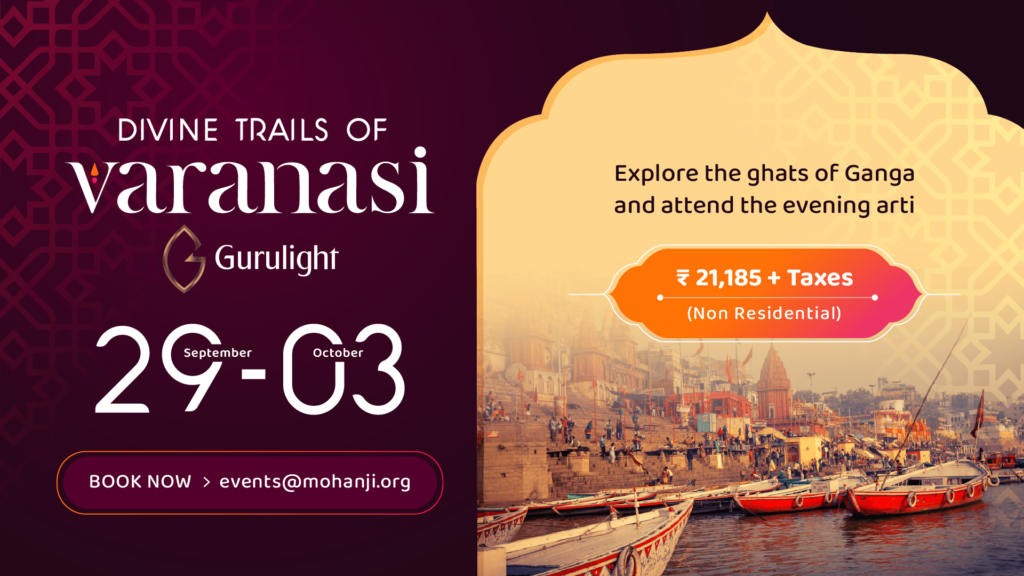 Journey through Varanasi, the heart of India's spiritual realm. Marvel at the eternal Ganges, where devotion meets serenity. Be entranced by the Kasi Viswanath Temple's divine aura, and trace Buddha's steps in Sarnath. Wander along ancient ghats, witnessing rituals unchanged by time. Experience the profound Pitrupaksha, honoring ancestral spirits. This is not just a tour; it's a soulful sojourn into the depths of India's sacred traditions. Dive deep into Varanasi's mystical allure, where every step is a step towards enlightenment.
Powerful Spiritual Locations
DIPS AT HOLY GANGES RIVER
Embark on a transformative spiritual voyage by immersing yourself in the hallowed waters of the Ganges River. This ancient river, celebrated in scriptures and lore, beckons seekers from around the globe to its serene banks. The Ganges isn't just about geography
—it's an odyssey of the soul. Every dip is believed to wash away worldly burdens, offering profound spiritual renewal. Join us on this unique journey, and witness firsthand the mystical allure that has drawn pilgrims for centuries.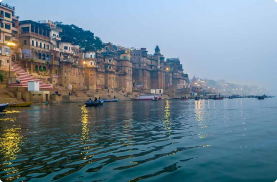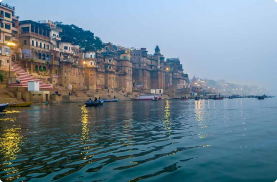 Step into the spiritual epicenter of India at the Kasi Viswanath Temple in Varanasi. More than just a place of worship, it embodies the essence of millennia-old Hindu traditions. Legend has it that visiting this sacred shrine bestows profound spiritual benefits, from karma cleansing to spiritual enlightenment. The temple's sanctity resonates with every devotee, offering unparalleled peace and clarity.
Experience the profound significance and transformative powers of Kasi Viswanath, and let your spirit soar to new heights of divine connection.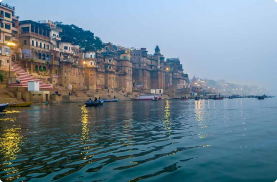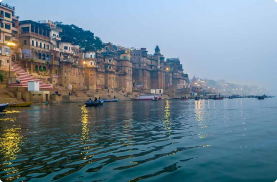 Dive deep into India's spiritual core by visiting the illustrious ghats of Varanasi, where daily life and divine intermingle. These revered riverbanks along the Ganges host the ethereal Ganga Aarti, a mesmerizing ritual of lights, chants, and profound devotion.
Witnessing this age-old ceremony against the backdrop of ancient temples and the flowing river is transformative, bridging the earthly and the eternal. Explore with us the heart of Varanasi's spirituality, where tradition comes alive in every flame and prayer.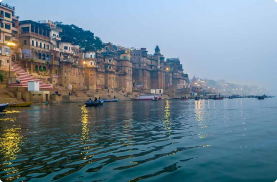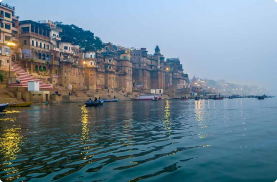 Step into the serene realm of Sarnath Temple, an ancient sanctuary imbued with timeless spiritual energy. Located a stone's throw from Varanasi, Sarnath has long been a refuge for seekers of inner peace and enlightenment. Its age-old structures and peaceful surroundings whisper tales of devotion, introspection, and universal truths.
As you walk its grounds, you're treading a path that has inspired countless souls towards inner discovery. Embrace the tranquility and profound significance Sarnath offers on this transformative journey.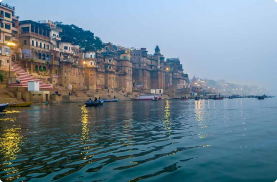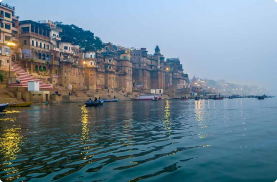 Experience the profound depths of spirituality with the Pitru Paksha pooja (ancestral ceremony) and Annadaan (food donation) in the sacred city of Varanasi. Pitru Paksha, a revered period, honors departed souls, invoking blessings and ancestral grace. Complementing this, Annadaan, the noble act of food offering, channels universal compassion, attracting profound karmic rewards.
In Varanasi's ancient backdrop, these rituals transcend mere tradition, becoming transformative experiences. Engage with us on this spiritual odyssey, tapping into age-old practices that promise inner peace and cosmic favor.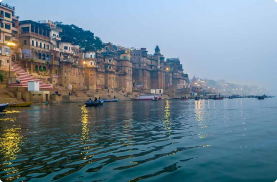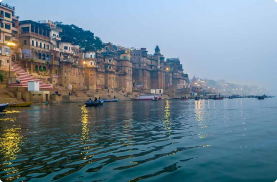 Embrace the serenity of Allahabad's Triveni Sangam, the sacred confluence where three legendary rivers merge: the Ganges, Yamuna, and the ethereal Saraswati. This celestial meeting point has, for eons, beckoned seekers and pilgrims to its tranquil waters.
Immersion here is believed to cleanse the soul, granting spiritual clarity and karmic balance. Embark on this unique spiritual journey with us, discovering the unparalleled peace and blessings that the Triveni Sangam promises to every earnest soul.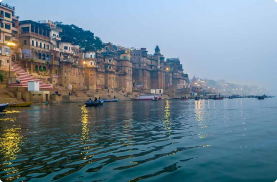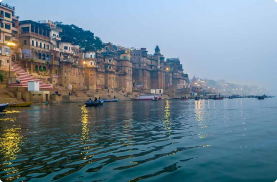 Day 1 / 29th September, 2023


Arrival & Spiritual Introduction
   Check-in to your Hotel
   Meet and greet in the Diamond hotel's common area
Meditation session at Diamond Hotel, setting the spiritual tone for the journey ahead.
Day 2 / 20th September, 2023


Ganges Dawn & Twilight Reverie
Embark on a morning sunrise boat cruise along the Ganges (subject to river conditions).
Guided temple visits.
Lunch.
Experience the ethereal Ganga Aarti followed by a ghats tour.
Day 3 /1 st October 2023
Kashi Odyssey & Sarnath Sojourn
Visit the revered Kashi Vishwanath Temple and nearby temples.
Lunch.
Evening excursion to Sarnath, exploring its rich Buddhist heritage.
Day 4/ 2nd October 2023
Sacred Rituals & Allahabad Adventure
Pitrupaksh Pooja and Annadhan (not included in the package).
Breakfast on your own.
Full-day tour to Allahabad, exploring its landmarks and taking a spiritual dip at the Triveni Sangam.
Return to your Hotel.
Day 5 / 3rd October 2023
Departure
Early morning check-out from your Hotel. Farewell and blessings for your onward journey.





Travel expenses from Diamond Hotel to all itinerary destinations


Boat cruise charges (subject to river conditions).




Accommodation charges at Diamond Hotel.


Pitrupaksh Pooja and Annadhan costs.

Personal shopping expenses

Any additional expenses not expressly mentioned in the "Inclusions" section.

Expertly guided tours to sacred sites.

Deep dives into rituals and ceremonies.

Exclusive spiritual sessions.

And much more, all curated by Gurulight.