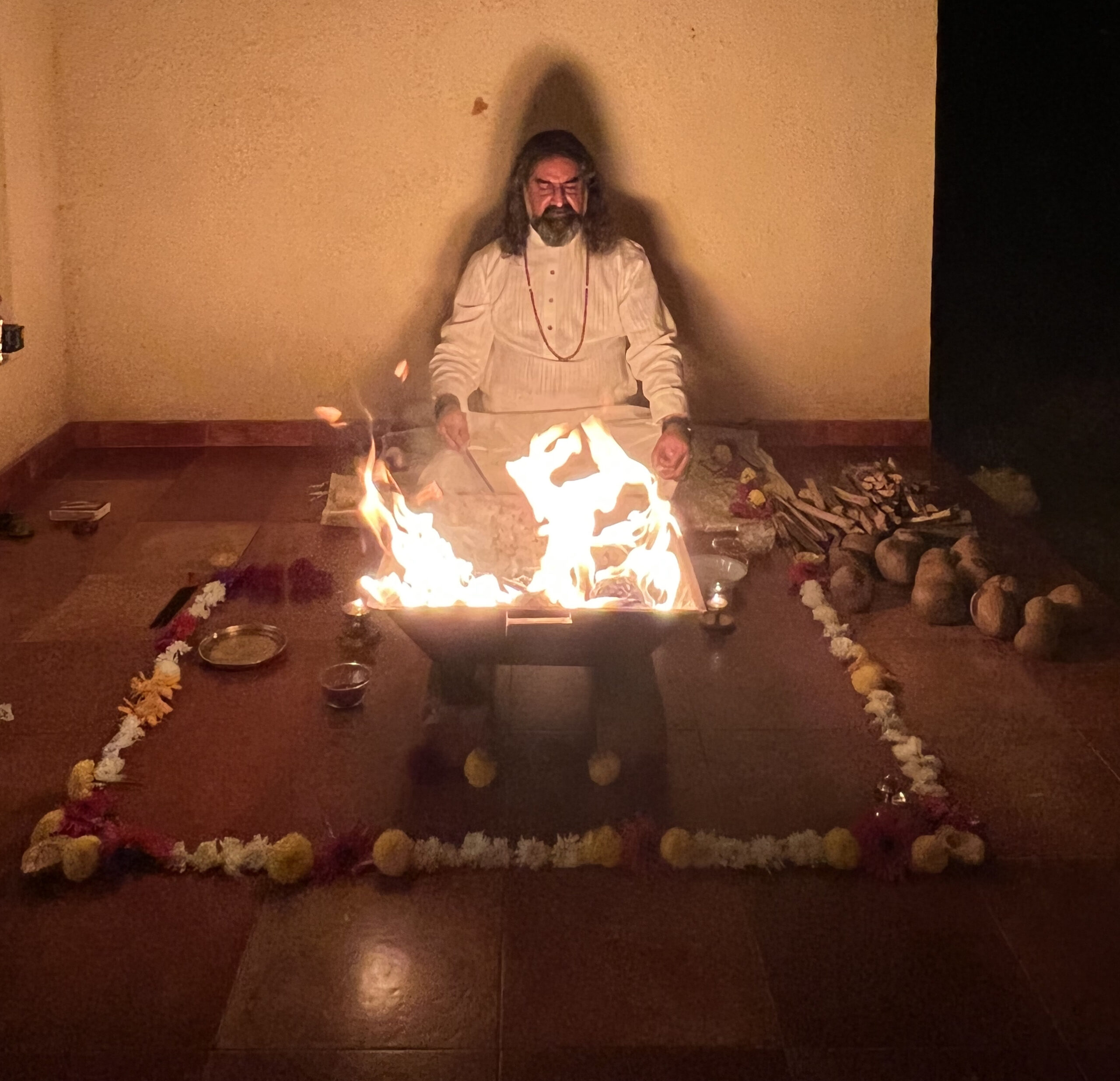 Mahashivaratri 2022 – Ritual Updates
Mohanji initiated and led the special 12+ hour Homa on the auspicious occasion of Mahashivaratri (1st March 2022) which was later continued by Mohanji Acharyas. The homa started at 6:25pm IST on 1st March 2022 and continued till 7am IST on 2nd March 2022. The event was streamed live on Zoom for the 250+ people who participated in this sacred homa via Zoom and had offerings done in their name.
Mahahivaratri is a reminder of the Shiva within us. Shiva is a state, a state of beingness. Being Supreme Consciousness. Shiva is perpetual. There is no beginning or end to Shiva. Shiva is everything, or within everything is Shiva. We are one with the consciousness, and Shivaratri brings us the reminder of this consciousness. It is a very important day for understanding our true potential and nature. The energy configuration of that day and time is conducive for that experience.
The intention for the homa was protection from all kinds of negativities and help enhance their awareness to the highest possible in this lifetime. Coconuts were offered in the participants' names into the fire with the intention to surrender all their karmic baggage collected from their present life, all their karmic baggage collected from past lives and all their karmic baggage collected from their lineage.
We request you to go to the gallery page to check the images of the sacred homa rituals. Kindly click on the any image, locate and click the View button below the image. This will take you to the SmugMug site where you can view the images.
We thank our participants for their support and consideration and for giving us the opportunity to perform this service on their behalf. We sincerely pray and hope that this helps in their salvation, lightens their baggage and also helps their families and their future generations.
Our deepest and heartfelt gratitude to all our supporters and volunteers who managed the rituals selflessly and provided the oversight and monitoring on the ground to ensure that the rituals are conducted with sanctity.