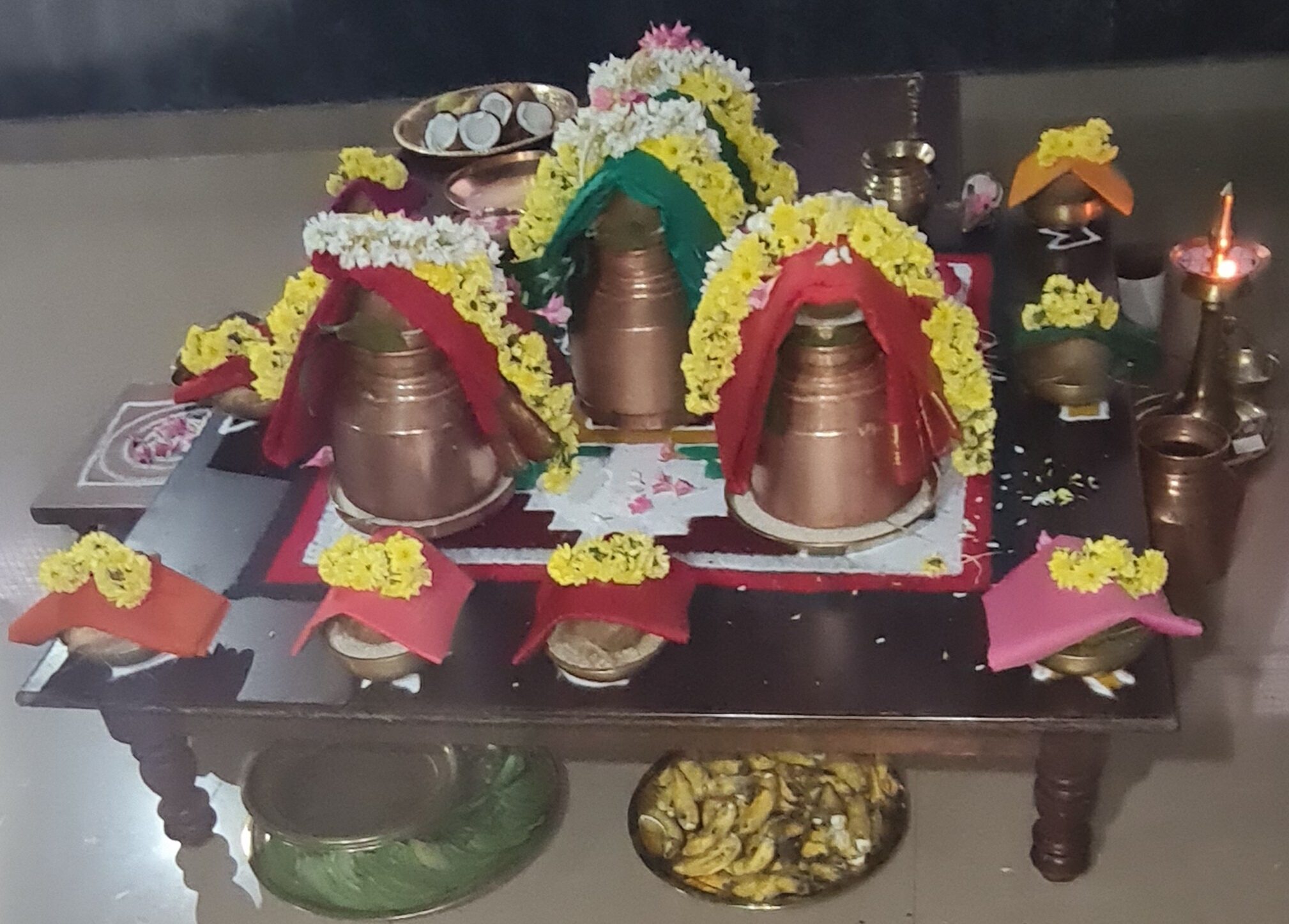 Navaratri October 2021 – Ritual Updates – Mookambika
Under Mohanji's guidance, Gurulight performed the sacred Nava Chandi homa rituals at the ancient powerful temple of the Divine Mother at Mookambika for over eighty people from 10th to 14th October 2021 during Navaratri.
Navaratri (literally the nine nights), a festival dedicated to the Divine Mother, is a very powerful time to effect immense transformation and bring positive change in our lives to give us the strength, composure and conviction to face our struggles headon. The Nava Chandika homa is the ultimate ceremony for the Divine Mother which worships her in her three forms – Mahalakshmi (abundance and prosperity), Mahakali (protection) and Mahasaraswati (knowledge and wisdom). The powerful Mookambika contains all aspects of the Divine Feminine and the Trinity (Divine Masculine) and is known as a Siddhi Kshetra – a place that manifests one's wishes.
The rituals involve the Chandi Path Parayan (reading) and the homa (sacred fire ceremony). The Chant Path Parayan involves the reading of the Devi Mahatmya (literally the glory of the Divine Mother), the seven hundred verses spread across thirteen chapters of the Markandeya Purana. Nava means nine. The reading of the aforementioned scripture was done nine times followed by a tenth reading that was done in accompaniment with the fire ceremony. The readings were conducted individually for each participant at this location on one day and sacred fire ceremony was done the following day. The ritual was conducted and presided over by the chief priest of the Mookambika temple at his house. (Note: There is no involvement of the Mookambika temple trust in any way)
We request you to go to the gallery page to check the images and videos of the Nava Chandi homa rituals at Mookambika.
We thank our participants for their support and consideration and for giving us the opportunity to perform this service on their behalf for their dear departed ones and their ancestors. We sincerely pray and hope that this helps their ancestors in their salvation, lightens their lineage and also helps the participants, their families and their future generations.
Our deepest and heartfelt gratitude to all our supporters and volunteers who managed the rituals selflessly and provided the oversight and monitoring on the ground to ensure that the rituals are conducted with sanctity.