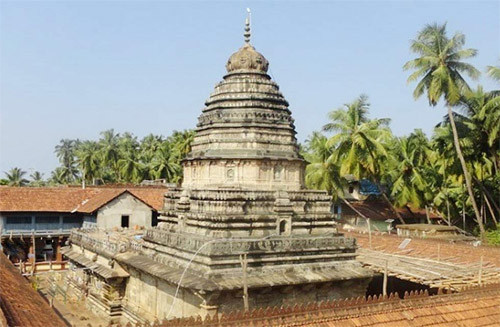 Pitru Paksha 2021 – Ritual Updates – Gokarna
Under Mohanji's guidance, Gurulight performed the sacred Pitru Paksha ancestral rituals at Gokarna for more than hundred people from 28th September to 7th October 2021.
Gokarna (called the Kashi of the South) is the only place in the world with the living aspect (atmalinga) of Lord Shiva, consecrated by Lord Ganpati himself. The offerings from the sacred ancestral rituals performed at Gokarna are immersed in the Koti Teerth which is supposed to have the essences of all the 330 million dimension of the Divine. Rituals performed here grant one's ancestors the grace of Lord Shiva and are blessed with salvation and spiritual evolution. The rituals were conducted at a powerful Parashurama temple. The idol of the presiding deity in this temple is more than five hundred years old.
The rituals were conducted individually for each participant at this location. We thank our participants for their support and consideration and for giving us the opportunity to perform this service on their behalf for their dear departed ones and their ancestors. We sincerely pray and hope that this helps their ancestors in their salvation, lightens their lineage and also helps the participants, their families and their future generations.
We also arranged the following special ceremonies and prayers on behalf of the ancestors of all the participants across all locations (Kashi, Gaya, Prayagraj, Gokarna and Puri).
On Mahalaya Amavasya (6th October), we lit a hundred and eight lamps in the names of the ancestors and arranged a chanting of the Vishnu Sahasranaam (1008 names of Lord Vishnu) and a reading of a portion of the Bhagavad Gita. It is said that a reading of the Bhagavad Gita and the chanting of the Sahasranaam grants salvation to the departed and concludes the sacred ancestral rituals.
We also offered prayers at the Madhav temple and the Preta Shila Shiva temple at Shwetaganga in Puri which grants salvation to those ancestors who may have still been stuck even after the special ancestral rites.
We offered prayers at the Lord Jagannath temple in Puri to seek blessings on behalf of all the participants, their families and their ancestors
We did a Laghu Rudra Abhisheka at the powerful Bileeshwara temple, the main among the naturally formed eight Ashta Shambhus that form the circle of protection for Lord Jagannath of Puri, to seek blessings for all our participants, their families and their ancestors
We request you to go to
the gallery page
to check the images of the Pitru Paksha rituals.
Our deepest and heartfelt gratitude to all our supporters and volunteers who managed the rituals selflessly and provided the oversight and monitoring on the ground to ensure that the rituals are conducted with sanctity.