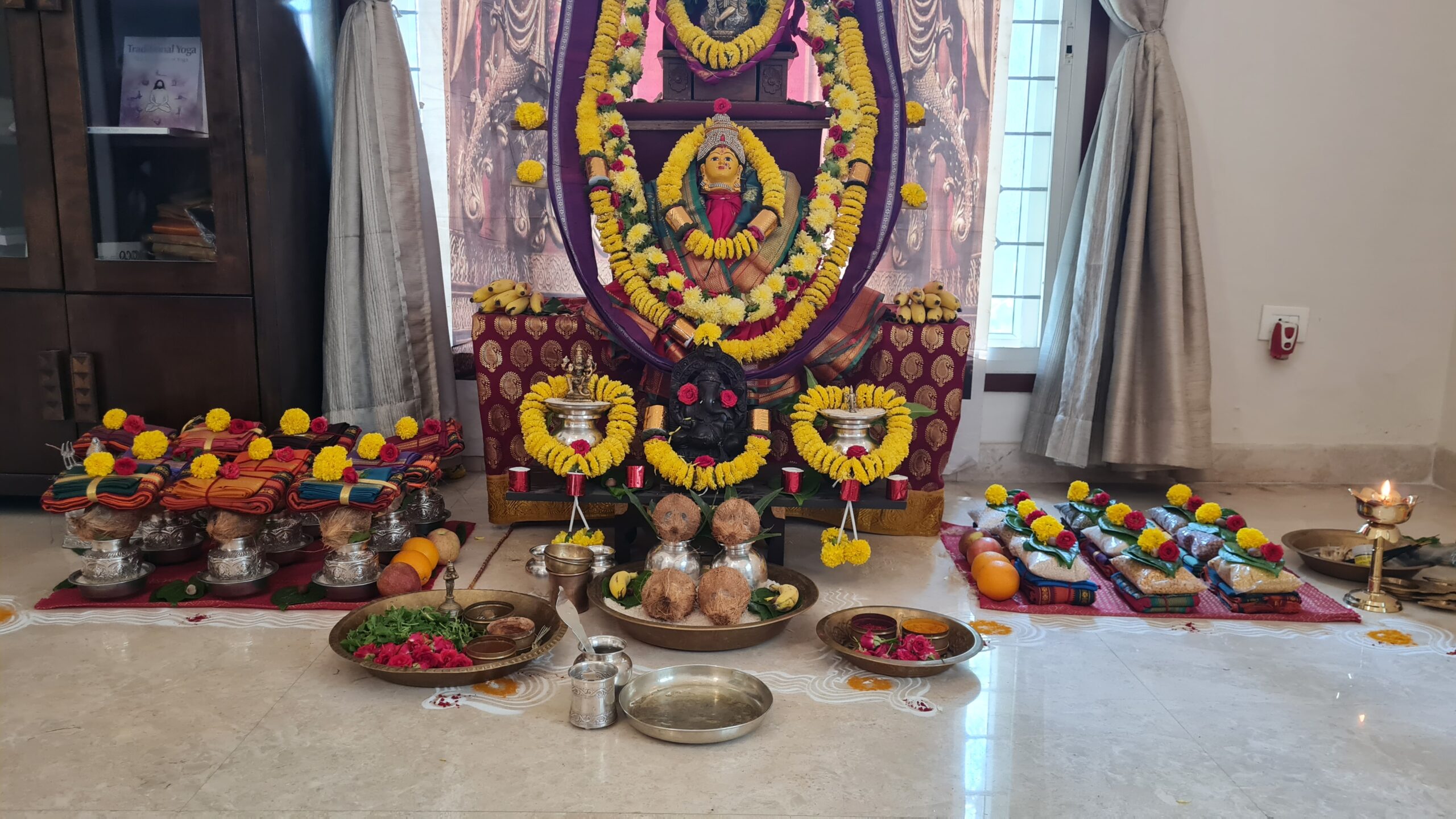 Navaratri April 2022 – Ritual Updates
Under Mohanji's guidance, Gurulight performed the sacred Pancha Durga homa (sacred fire ceremony rituals) at the Mohnanji ashram in Bangalore for almost fifty people during Navaratri from 8th to 10th October 2022.
Navaratri (literally the nine nights), a festival dedicated to the Divine Mother, is a very powerful time to effect immense transformation and bring positive change in our lives to give us the strength, composure and conviction to face our struggles head-on. We will connect to the Divine Mother during this auspicious period and seek her abundant grace in our lives.
The Panch Durga homa is the ultimate fire ceremony during Chaithra Navaratri to worship the Divine Mother for protection, abundance, prosperity, health and wellbeing, wisdom and understanding which is our natural birthright. In addition, we performed the Ganesha homa (removal of obstacles) Raksha homa (protection), Lakshmi Narasimha homa (protection and prosperity), Dhanvantari homa (health and wellbeing), Mahasudarshana homa (protection), Navagraha homa (protection from planetary malefactions) among others.
The homa was performed in Mohanji's ashram. Due to COVID protocols, there was no in-person participation and the intention and offerings were done on behalf of the participants and their families by the priests.
The ceremony started on 8th April with preparatory and setup work for the homa. Japam (chanting) and rituals related to the different homas (Pancha Durga, Ganesha homa, Raksha homa, Lakshmi Narasimha homa, Dhanvantari homa, Mahasudarshana homa and Navagraha homa) were conducted on 9th April. The sacred fire ceremony was successfully completed on 10th April, the concluding day of Navaratri.
We request you to go to the gallery page to check the images and videos of the Navaratri 2022 homa rituals. If the videos do not play or take a long time to play, please click the View button below the video. This will take you to the SmugMug site where you can view the video.
We thank our participants for their support and consideration and for giving us the opportunity to perform this service on their behalf for their dear departed ones and their ancestors. We sincerely pray and hope that this helps their ancestors in their salvation, lightens their lineage and also helps the participants, their families and their future generations.
Our deepest and heartfelt gratitude to all our supporters and volunteers who managed the rituals selflessly and provided the oversight and monitoring on the ground to ensure that the rituals are conducted with sanctity.